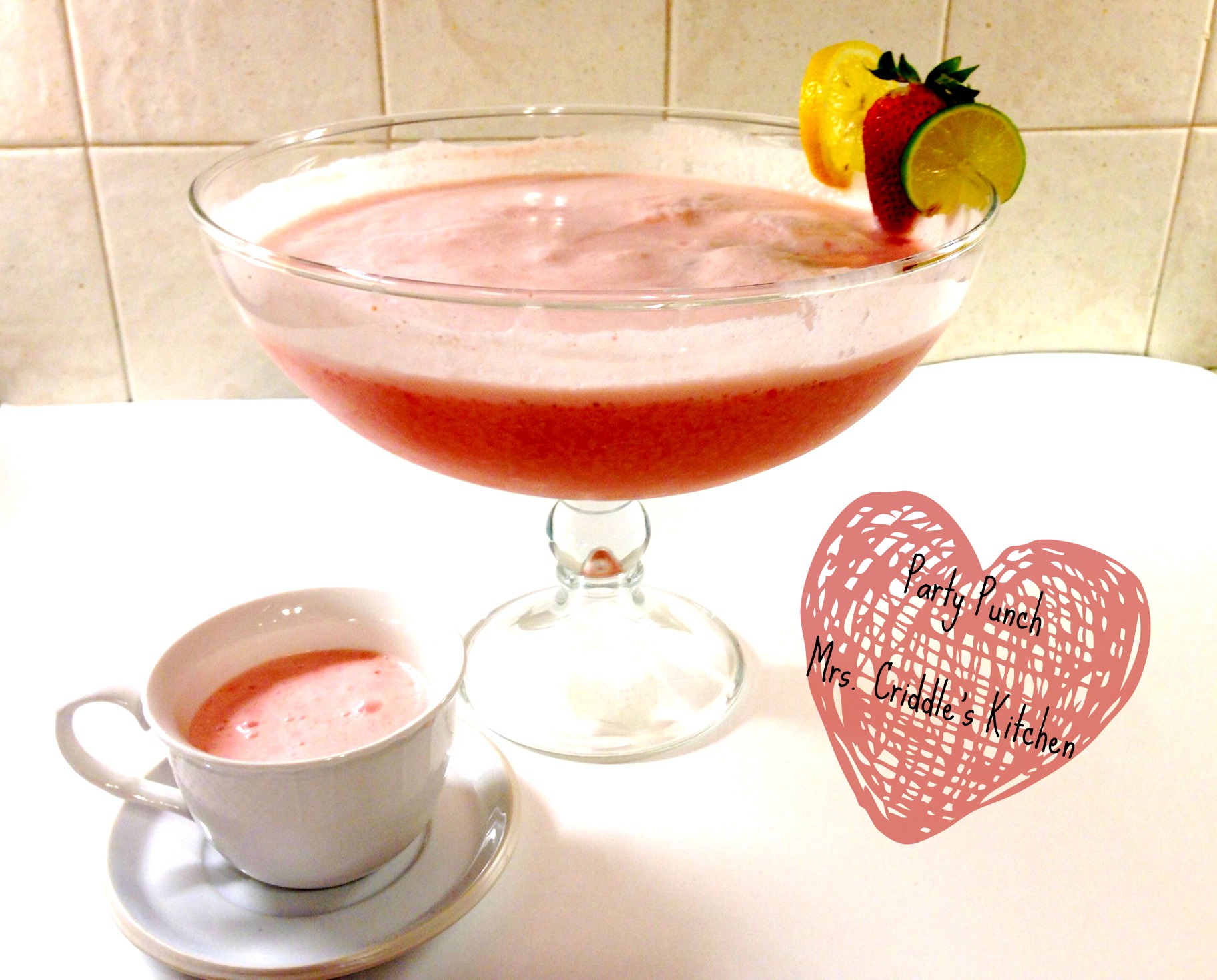 (This post may contain affiliate links. If you purchase something through my affiliate link it will not cost you anything extra but will help support my blog… thank you in advance!)
How pretty is that! I love the punch that is normally served at a baby shower or special event… you know that kind… it has ice cream sherbert & soda in it?! And you feel like you've been hit with a semi after about 2 cups of it because it's so sugary?! Yeah, that one… HERE IS MY Trim Healthy Mama Alternative!!! Just in time for my son & two of my daughter's birthday parties!! Yes! And no out of control kids or jumping off the wall adults (well maybe just adults). HAHA!
Very little ingredients really! Oh and I did use frozen strawberries but fresh for a garnish or you could even slice a few to float around in the punch bowl.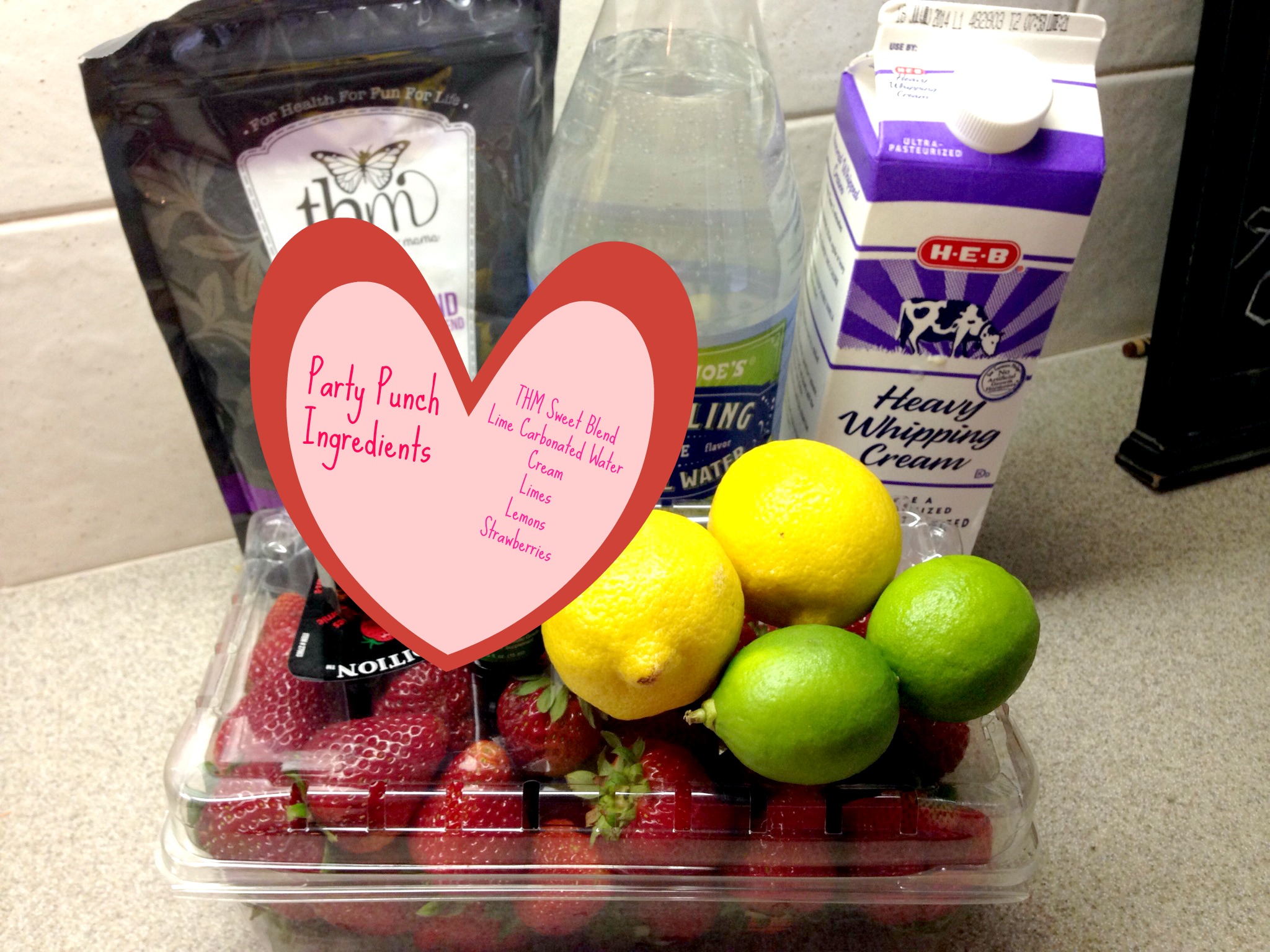 Place the frozen strawberries in a blender, add the squeezed lemon and lime juice along with the THM Sweet Blend. Then add the cream. Blend again until completely blended together.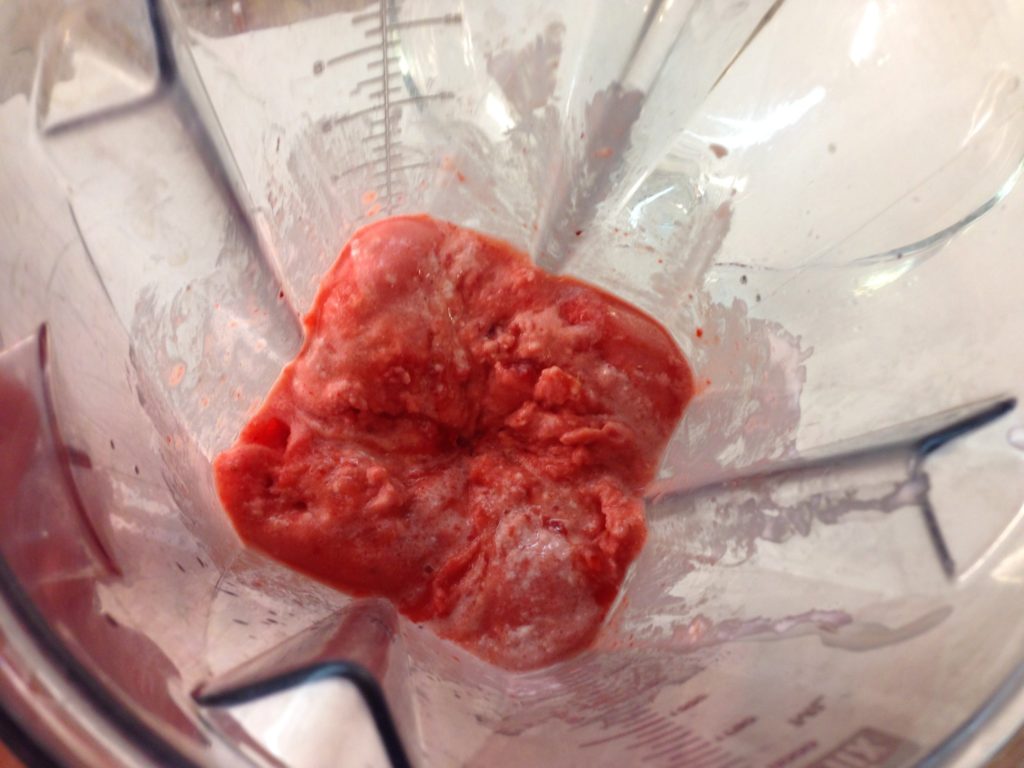 Pour the frozen strawberry blend into a punch bowl. Add the carbonated water. Stir.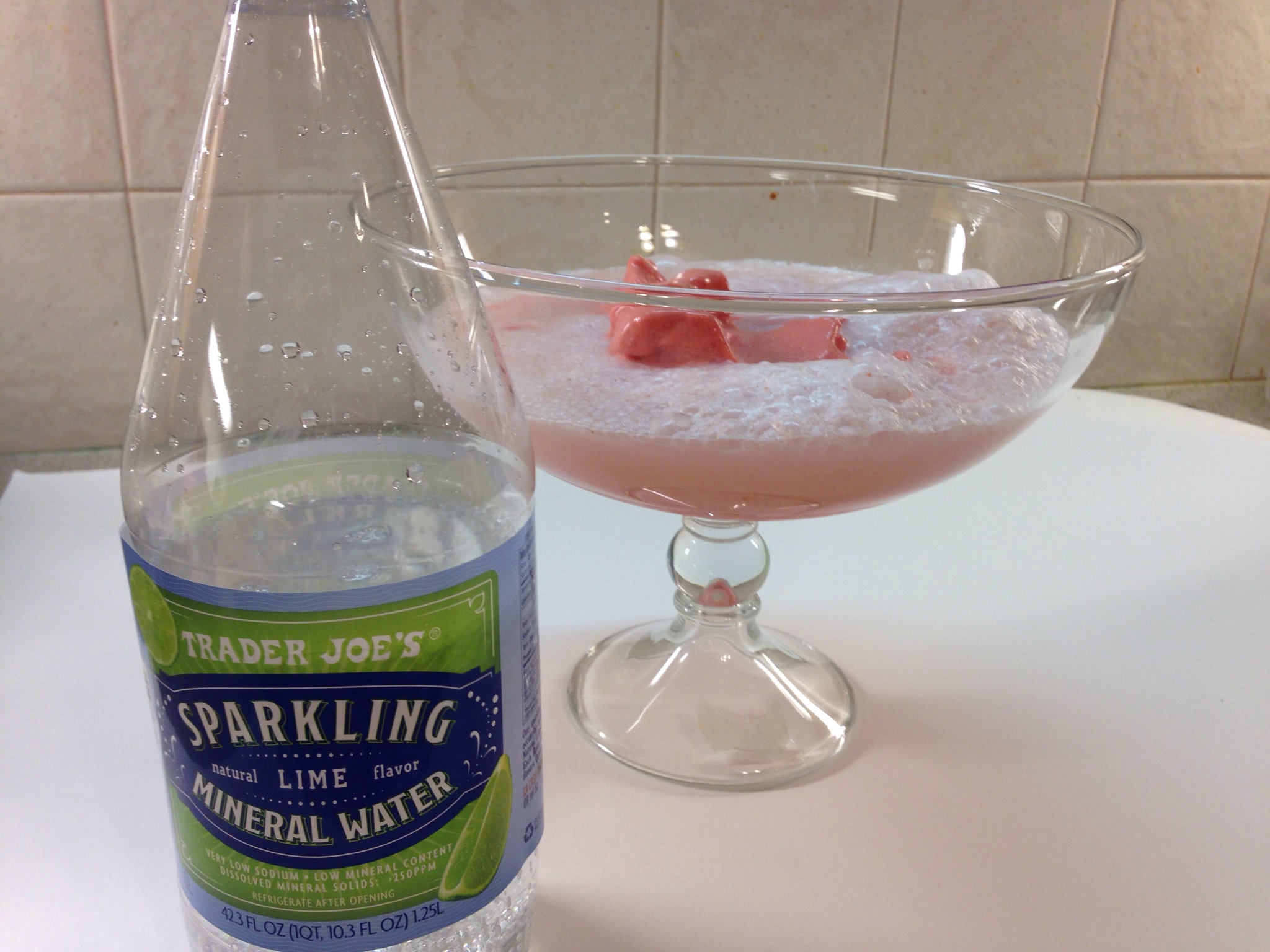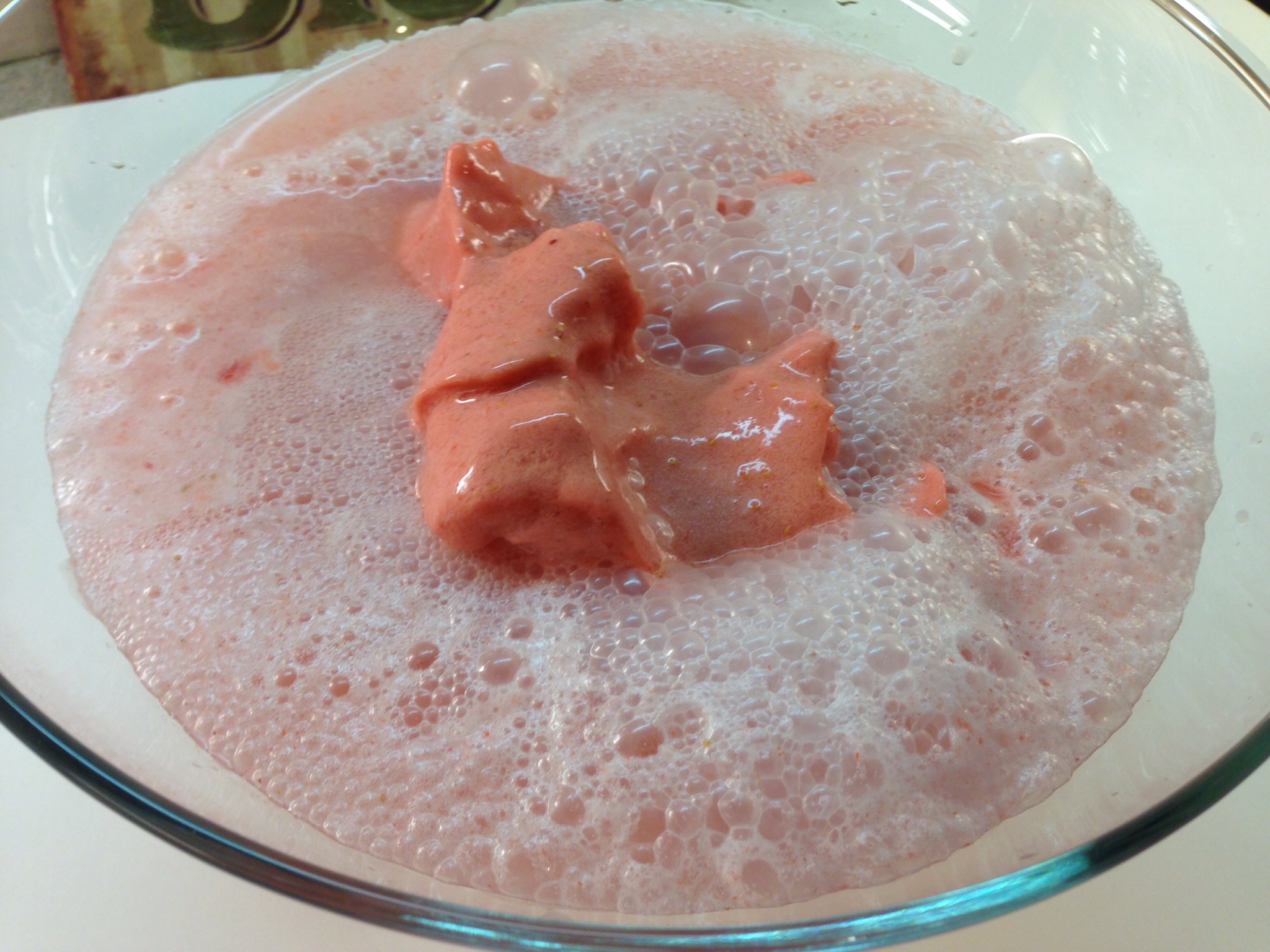 There you have it!! A perfect party punch to have for parties, events, etc. so you can stay on your Trim Healthy Mama plan! It is an S punch because of the cream!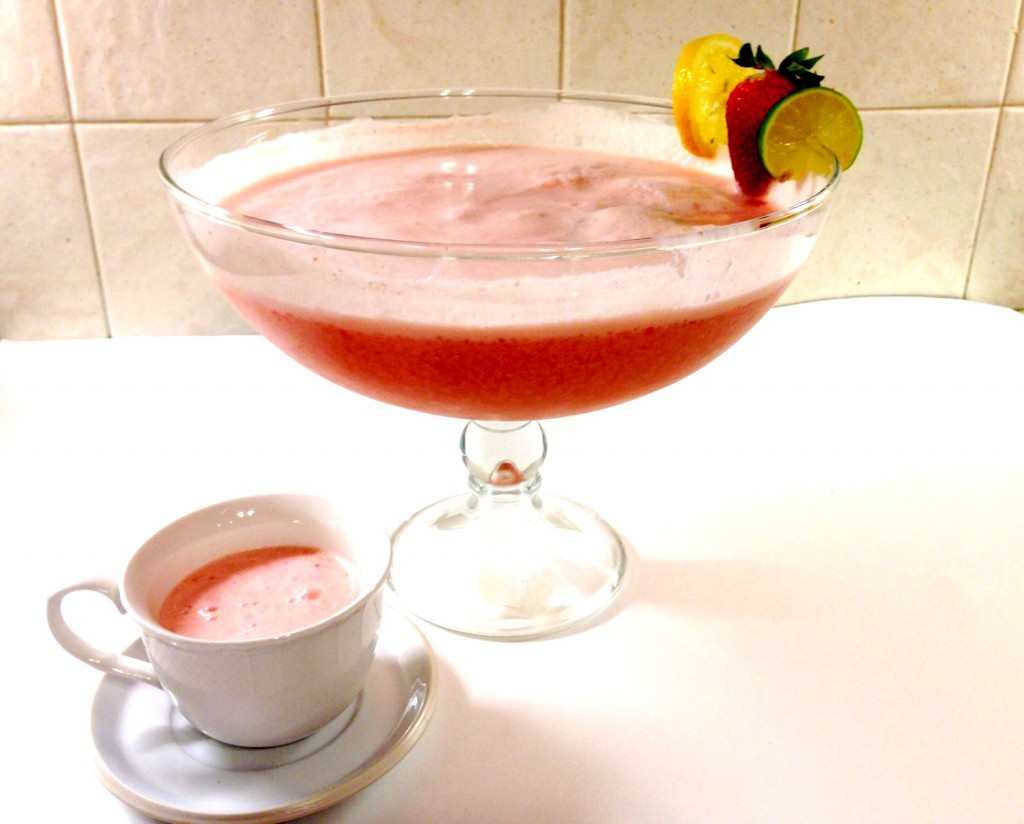 To learn more about the THM Sweet Blend or make a purchase please visit my affiliate link here: Trim Healthy Mama Store
Print
---
Description
A Punch you can take to an event or make for a party to keep you on your Trim Healthy Mama plan!
---
Ingredients
3 cups of frozen strawberries
2 lemons- squeeze the juice out
2 limes- squeeze the juice out
2 tbsp. of THM Sweet Blend (use more if needed or 1/3 cup of Truvia)
2/3 cup of heavy whipping cream
2 tsp vanilla
1 quart of Lime Carbonated Water (I bought mine at Trader Joe's- no sugar)
---
Instructions
Take the frozen strawberries, lime juice, lemon juice, vanilla and THM Sweet Blend and place in a blender.
Blend well.
Add the heavy whipping cream to the blender & blend well.
Scrape the blended strawberry mix into a punch bowl.
Add the carbonated water and stir gently.
You can add a few frozen strawberries to the punch and or lime & lemon slices.
---
Notes
You can make this more sweet or less sweet as you want. Make it to you taste! You can even add a little apple cider vinegar to give it a zing! Enjoy!
---