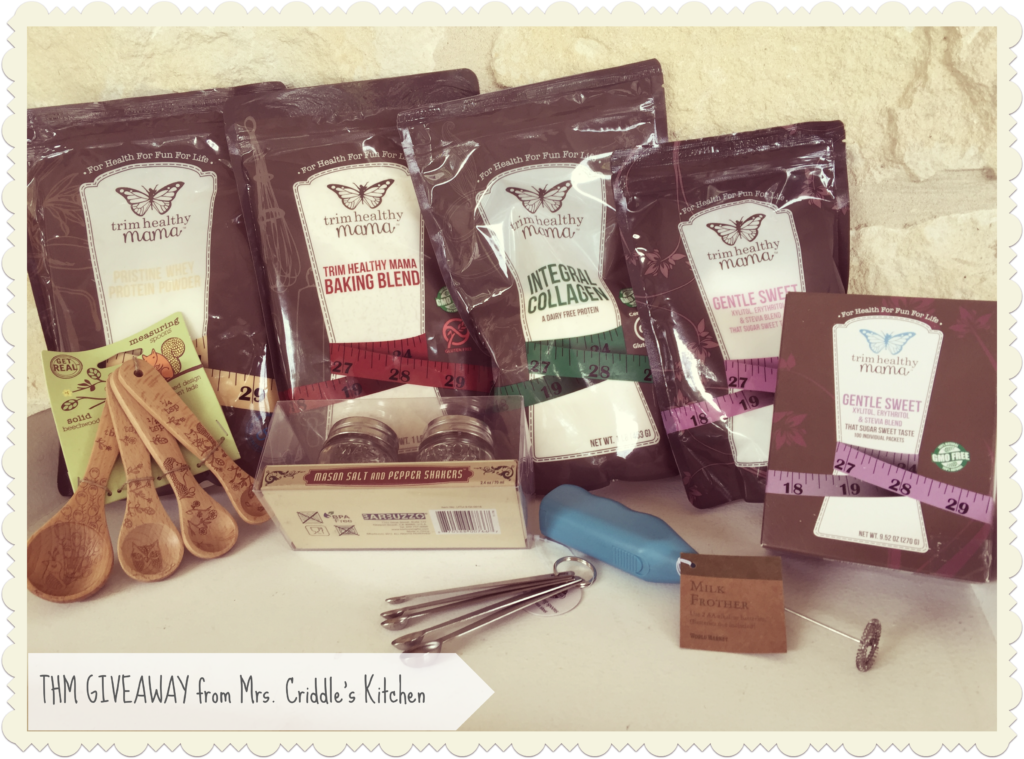 (This post may contain affiliate links. If you decided to purchase through one of my links it costs you NOTHING extra but helps support my blog. THANK YOU!)
Hey Guys!! I have a BIG giveaway to share with you! The Trim Healthy Mama community is such an amazing group! I love the encouragement and cheering that goes on for each other and I am so blessed to be apart of this!
I am giving away my TOP 5 Favorite THM Items… oh and a few other goodies too!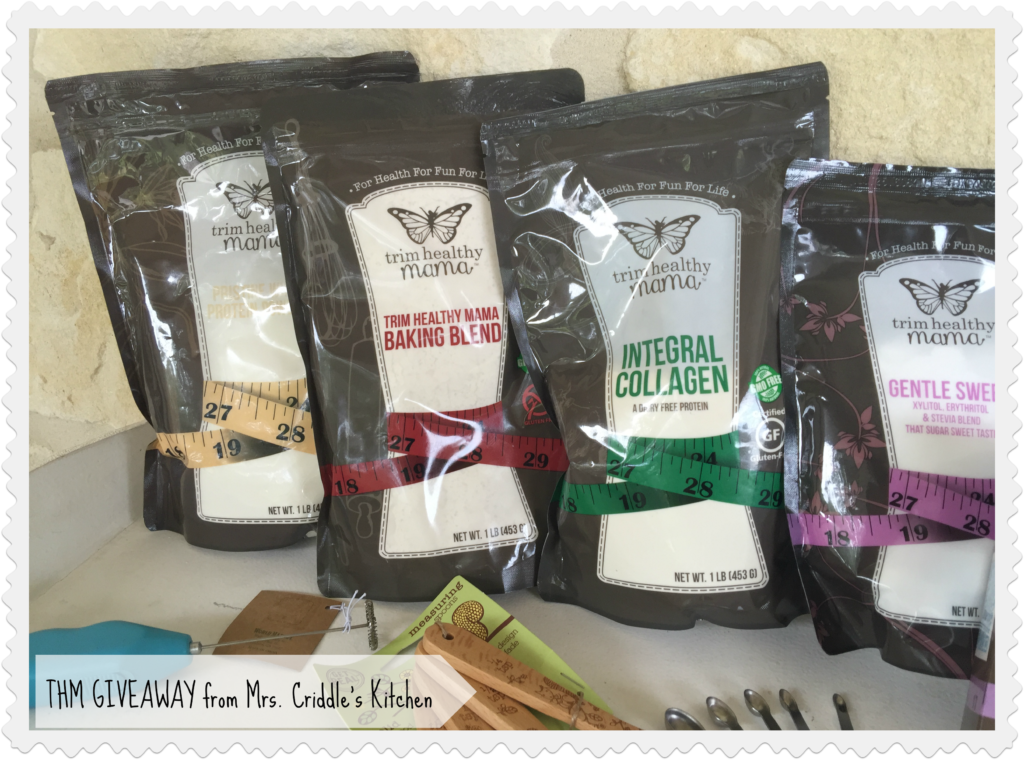 First I want to tell you about all the products I am choosing to giveaway. They are my most favorite of all the THM products! The products that I use daily. With a few other goodies thrown in!
Y'all know that I love being a Trim Healthy Mama and have been now since May of 2013! It's definitely my way of eating! If you haven't made the plunge and ordered the plan book, go do it!! It's lifechanging!
Now, while I love all these THM products, they are not needed to do the Trim Healthy Mama plan! BUT they are an added bonus! And they do make life even more enjoyable! This little bundle would go a long way for one blessed lady!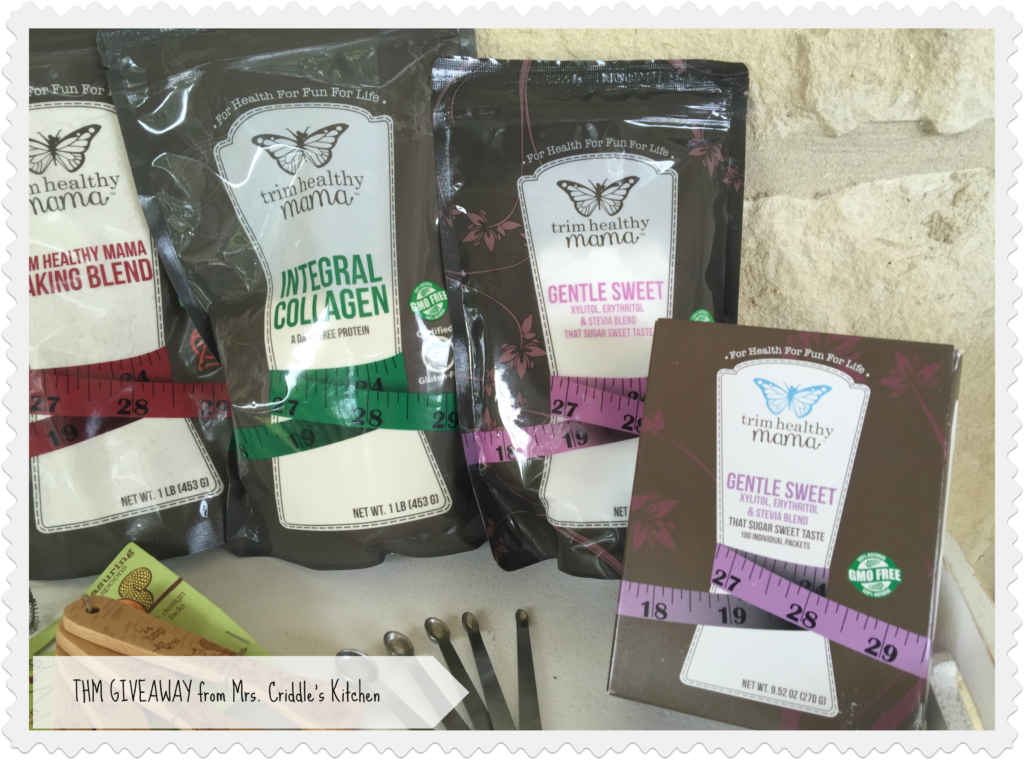 Here's a little info about the bundle I put together for you…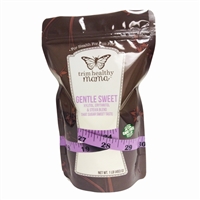 My most favorite is the Trim Healthy Mama Gentle Sweet! Guys, this tastes so much like sugar it makes me so happy! My baked THM goodies & desserts taste like a cheat because of Gentle Sweet!
THM Gentle Sweet packets! These are perfect to take with you! I was so excited that this was created so we could enjoy our drinks OUT without have to make a bad choice! Now I can go to Starbucks, order coffee with cream, and use my Gentle Sweet Packets to sweeten it. Yes, keep them in your purse or car!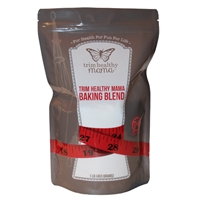 My second favorite is the THM Baking Blend! This baking blend is just amazing! I batter thing to fry in the baking blend, I use it in desserts, I use it in casserole toppings.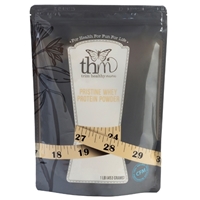 THM Pristine Whey Protein Powder is the perfect protein powder to add to smoothies! This stuff is so good and creamy! And I love the quality of all the Trim Healthy Mama products. I feel good about what's in it.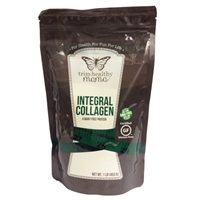 THM Integral Collagen- cannot tell you how much I love this stuff! I use it in my hot teas, coffee, smoothies too. It is so so so good for your body! If I HAD to pick two THM products to use it would but the THM Gentle Sweet and this!
There are a couple other goodies that I added to make the whole package just perfect!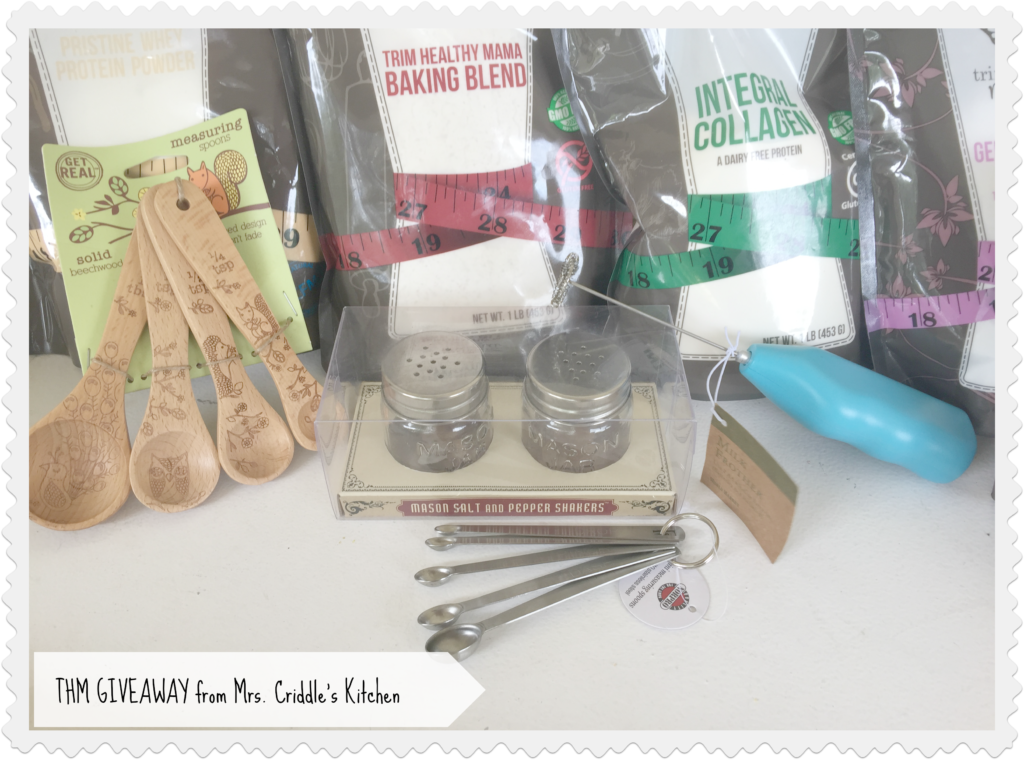 Teeny Tiny Measuring Spoons to add a doonk to your drinks!
Big Woodland Measuring Spoons just a really adorable measuring set that I love using!
Milk Frother LOVE THIS! Helps mix in my Integral Collagen into my hot drinks!
Mason Jar Shakers to put your THM Gentle Sweet in or a Cinnamon Gentle Sweet mix in.
I hope the winner really enjoys these goodies! Again I so appreciate you all and LOVE being apart of this amazing THM group!
If you would like to find my Facebook page you can go to: www.facebook.com/mrscriddleskitchen
My Pinterest Page: www.pinterest.com/mrssarahcriddle
My Twitter Page: www.twitter.com/mrssarahcriddle
My Instagram Page: www.instagram.com/mrscriddleskitchen
If you are new to THM go join the THM Beginners Facebook Group
Or the big Trim Healthy Mama Facebook Group
Another fun Facebook Group to be apart of is the THM BLOGGER TEST KITCHEN (UNOFFICIAL)
Here are some items you might like to purchase:
The Trim Healthy Mama Planbook
THM Pristine Whey Protein Powder
Woodland Measuring Spoons (featured in the giveaway)
Teeny Tiny Measuring Spoons (featured in the giveaway)
NOTES: How to ENTER the GIVEAWAY- it's best to use a desktop to enter. The Rafflecopter will give you ways to increase your entries. ***This giveaway is for US RESIDENTS ONLY!*** One winner will be choose and emailed.