Pumpkin Cream Cake… my latest and greatest!
Fall is right around the corner and I seriously cannot wait for ALL THINGS PUMPKIN!! This little recipe right here tastes like FALL ON A PLATE! Haha, I created this recipe and had people help me out with a name for it. Y'all are creative! I loved the Fall On A Plate but choose Pumpkin Cream Cake because was just perfect. But really, this tastes like a pumpkin pie will a creamy center! AND I am happy to say this is gluten-free, low-carb, nut-free (unless you add it to the batter like I did), and sugar-free (unless you add a little Ready Whip to the top). For all my Trim Healthy Mama buddies out there this is ON PLAN and an S dessert… so you can have your cake and eat it too!! And for those of your who do not know about Trim Healthy Mama just follow the link and check out their page!!
**NOTE- I use coconut flour for this cake. Usually with coconut flour your would need to have TONS of eggs to keep it from drying out but the canned pumpkin really keeps the coconut flour moist. No dryness going on here! I use a really fine organic coconut flour that I found at my local HEB. I've used it before in other recipes of mine.
I also want to note that I used my favorite sweetener… THM Gentle Sweet made by Trim Healthy Mama (you can also find that on their page link above). This sweetener is a blend of erythritol, xylitol and stevia. If you do not have this you can use Truvia or even Stevia straight but the measurement size will vary. You can also use straight Erythritol or Xylitol.
Here we go… mix the canned pumpkin with the rest of the batter ingredients. I think that's why I liked this cake too because it was pretty easy just to throw together!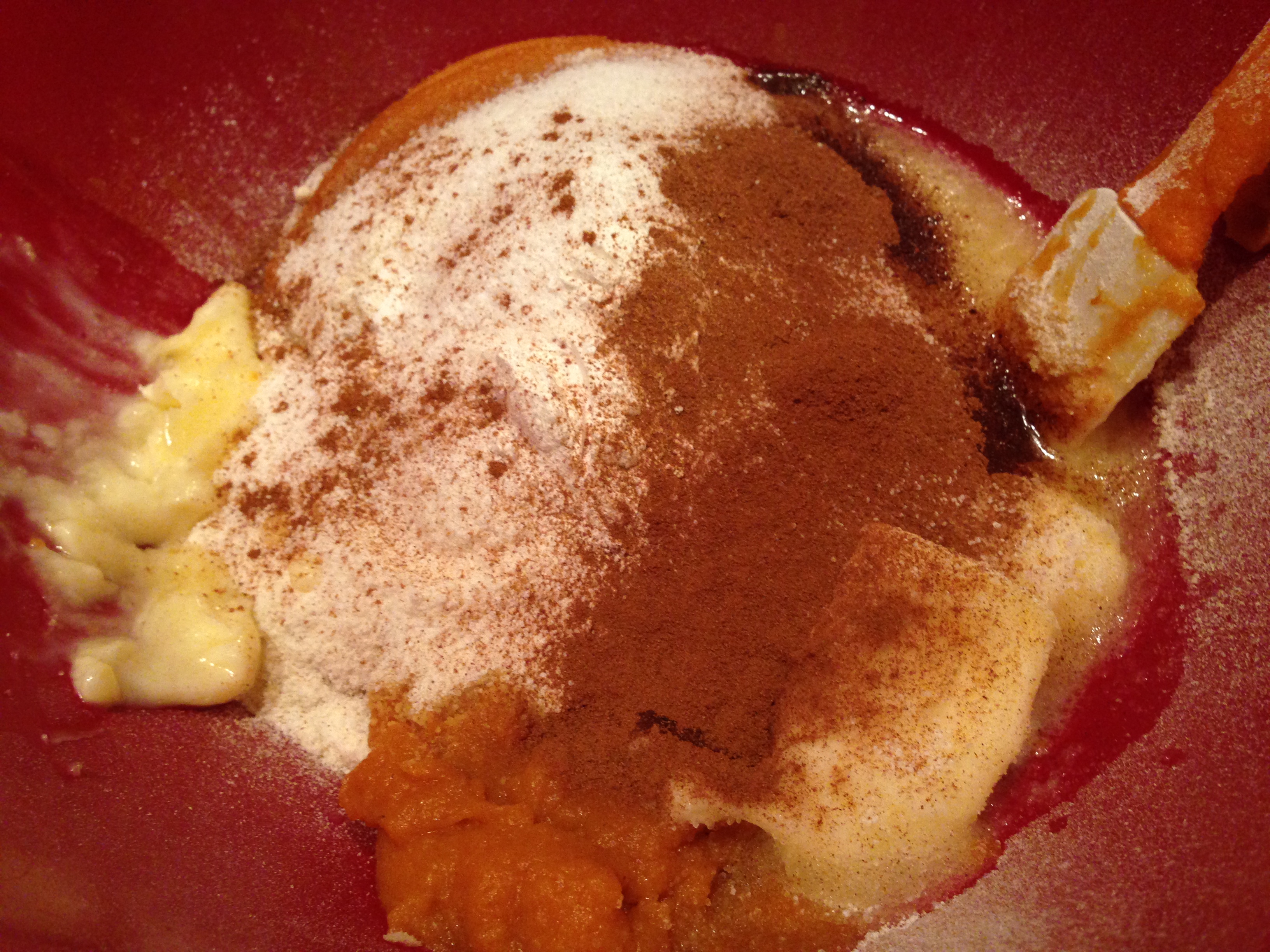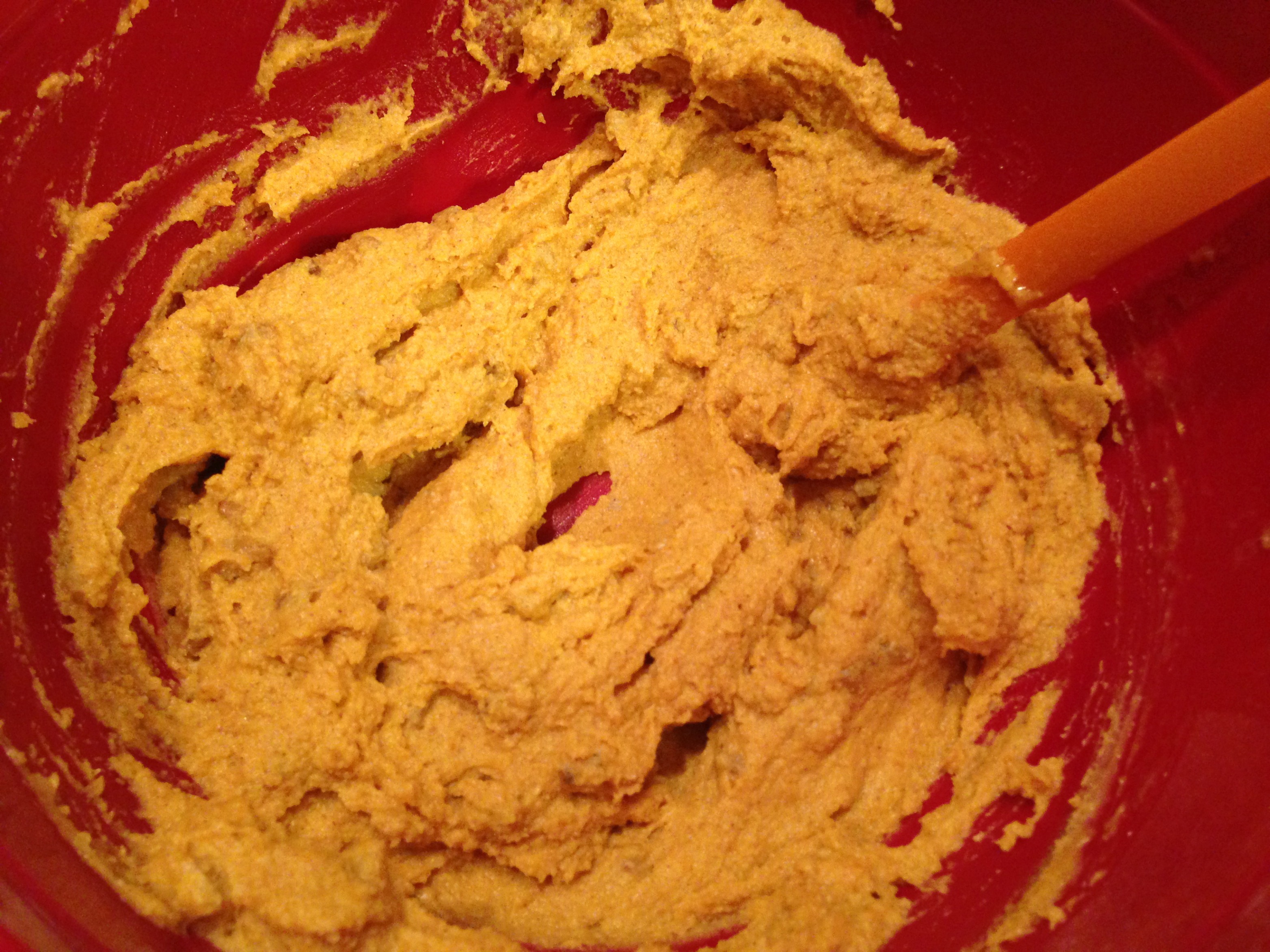 Mix up the cream cheese ingredients.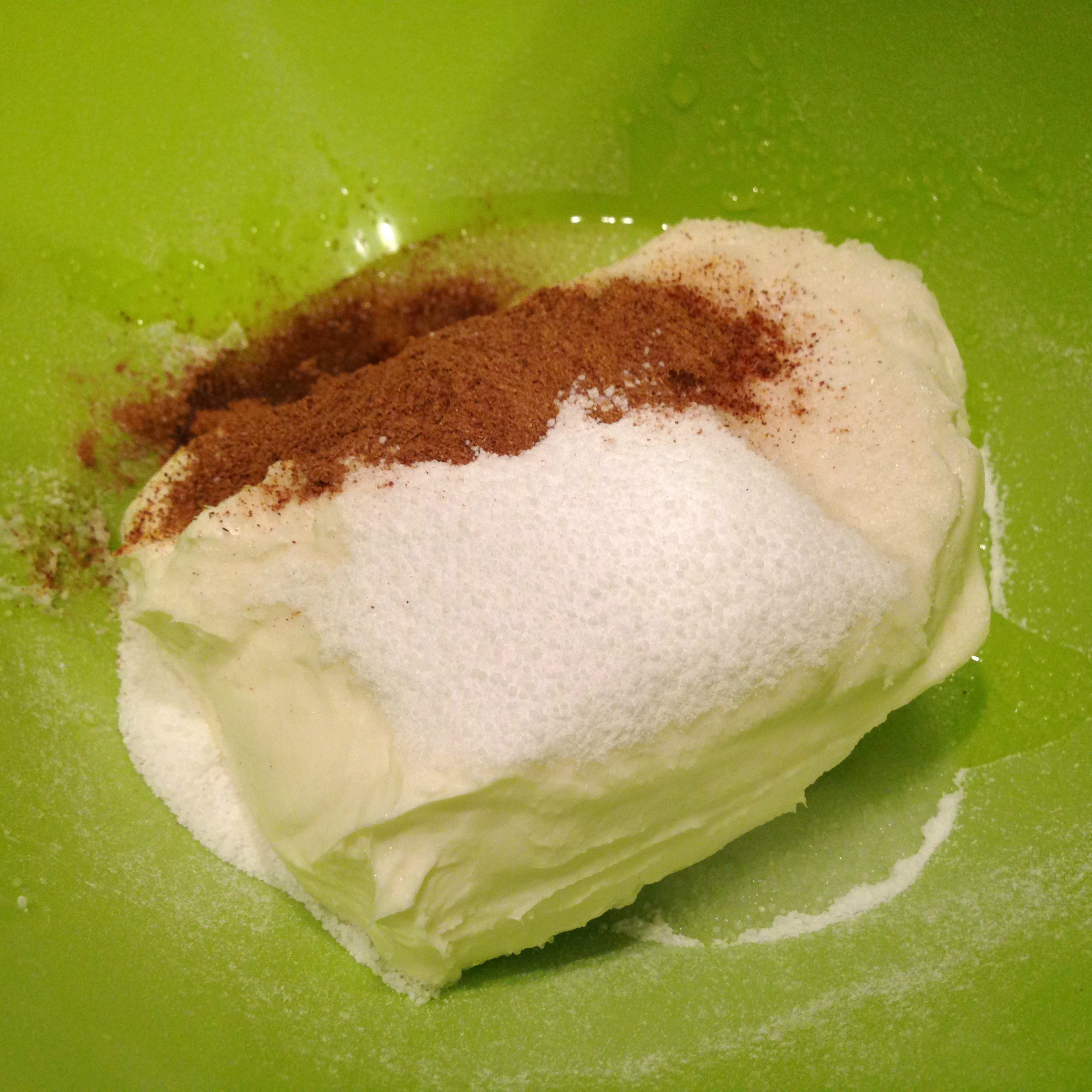 Pour half of the batter into a well greased 9X5 loaf pan. Add cream cheese mixture on top of half of the batter.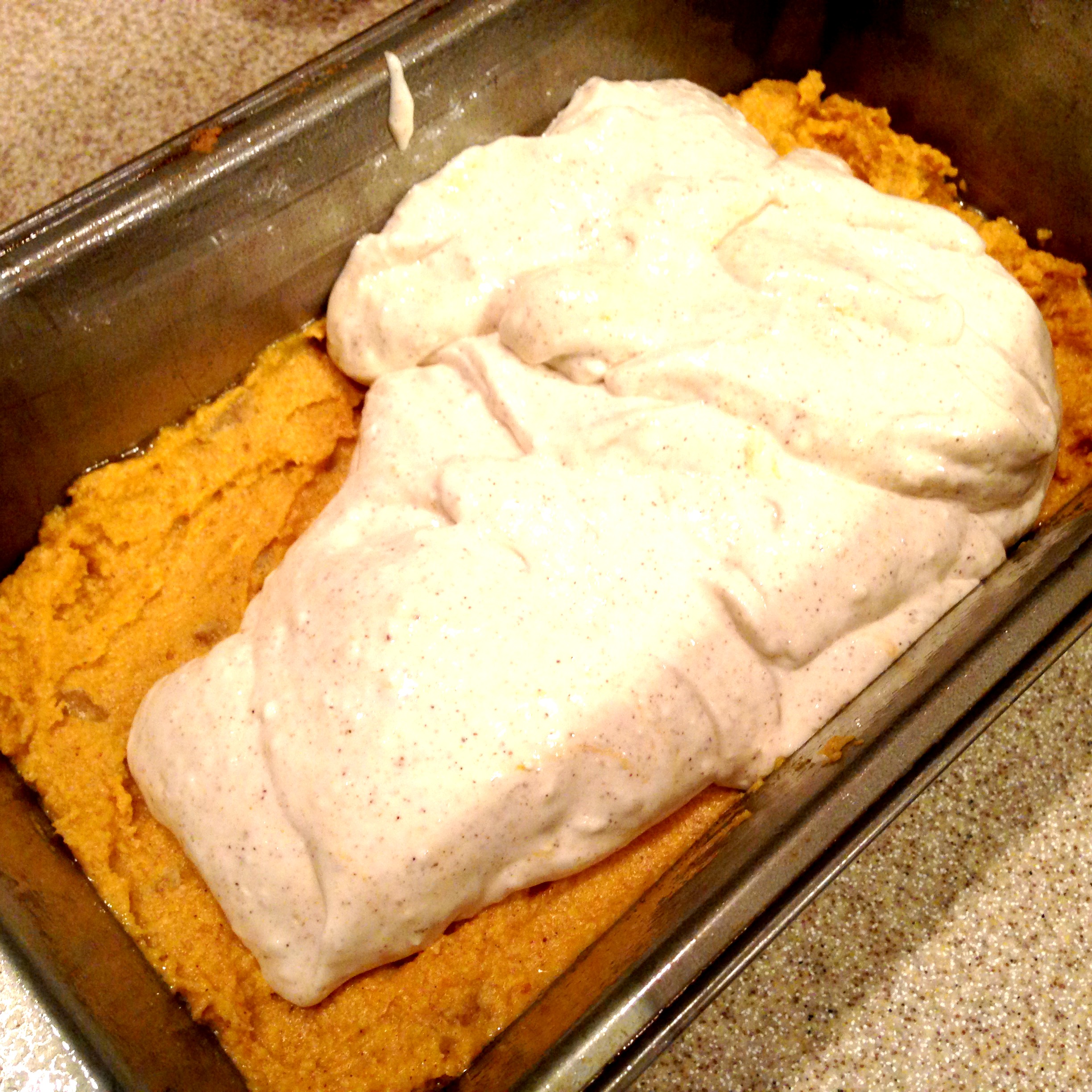 Smooth the rest of the batter on top of the cream cheese mixture.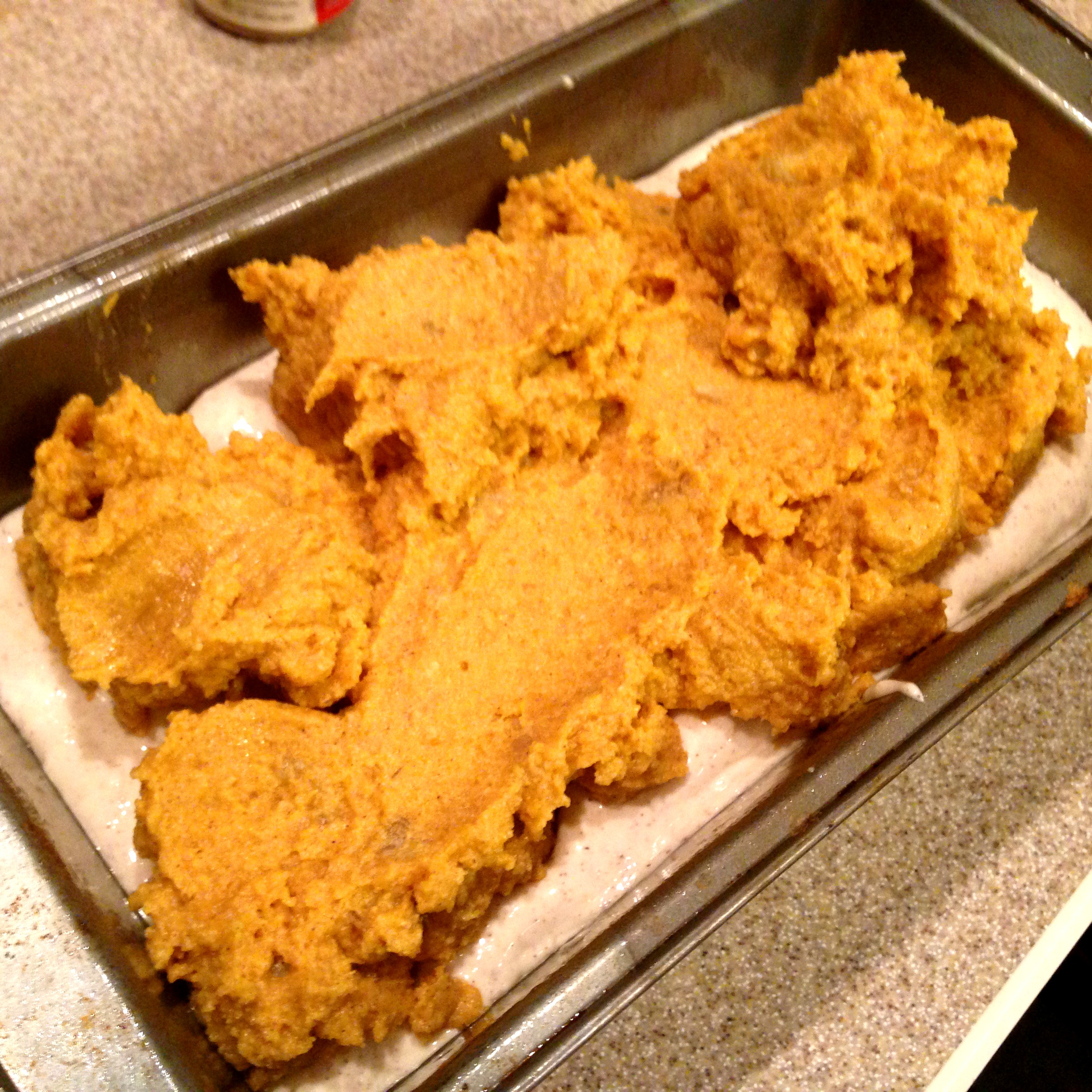 Bake in the oven till you get a touch of brown around the edges of the cake.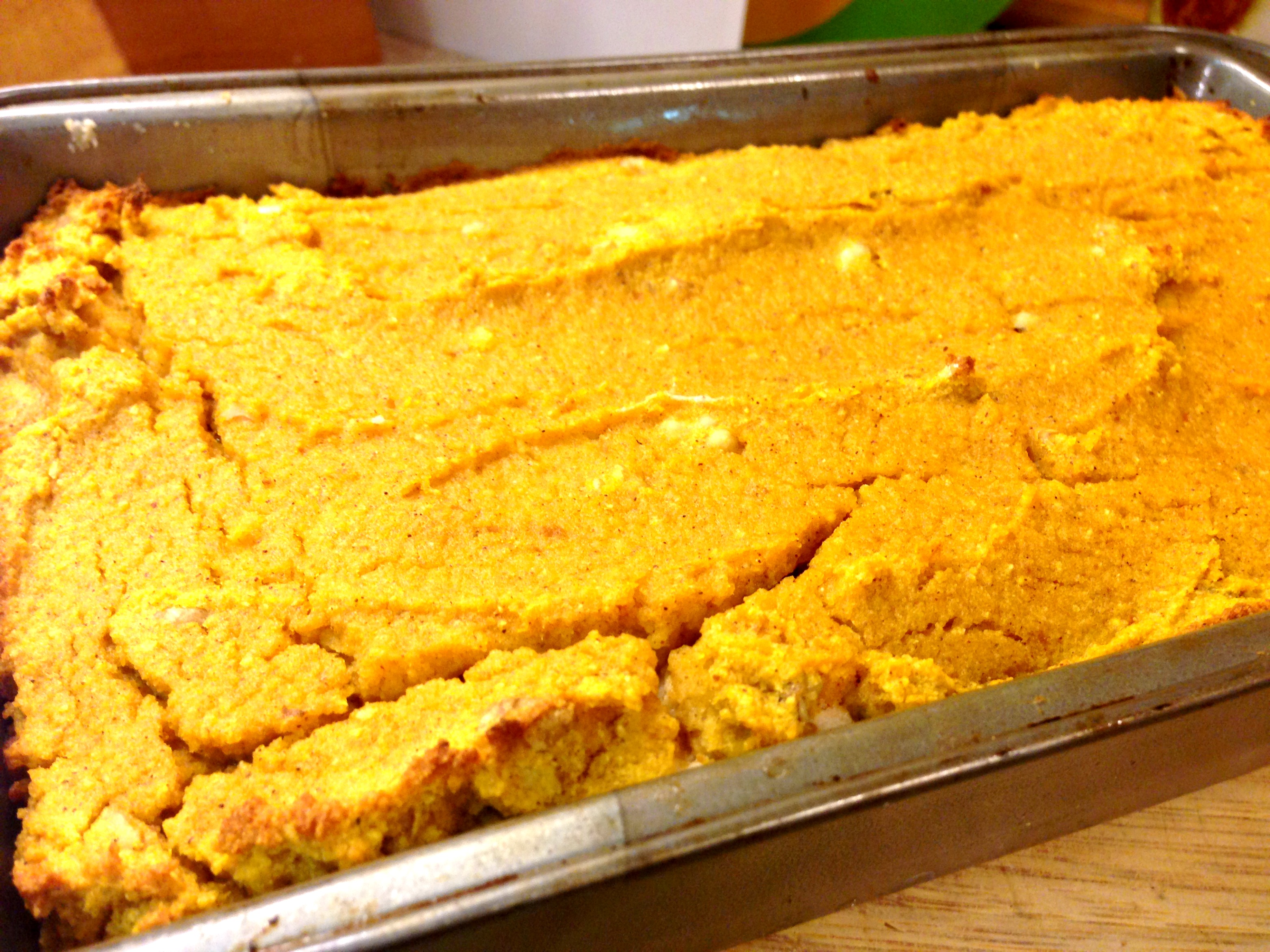 Allow to cool for 15 minutes if you like a firmer texture or you can dive right in after a 5 minute cool down to get a gooey warm texture!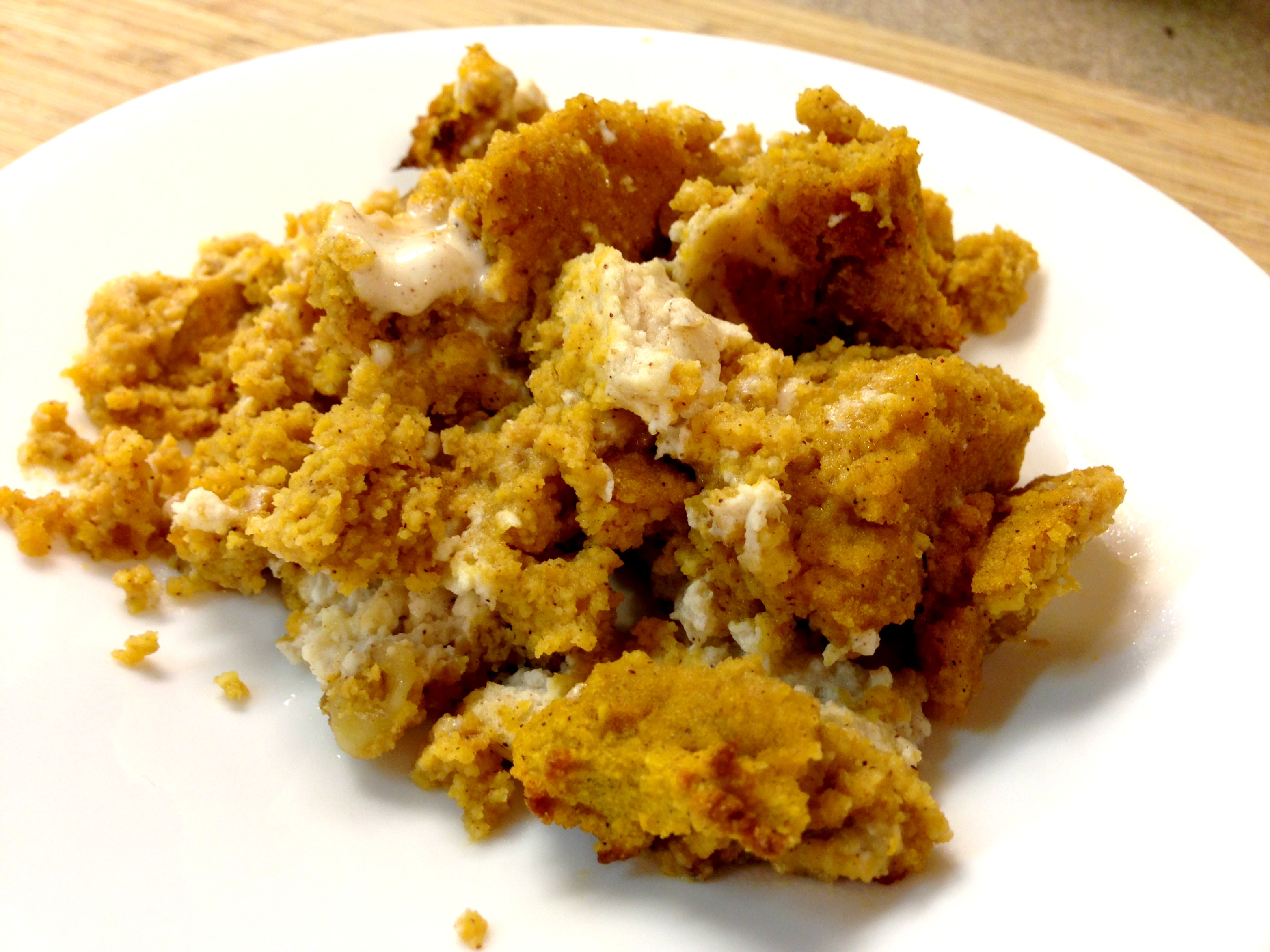 Enjoy!
Print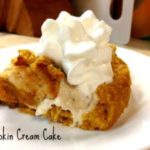 Pumpkin Cream Cake
Author:

Cook Time:

60

Total Time:

60
---
Description
A pumpkin cream cake that is packed full of the flavors of Fall. It is an S dessert if you follow THM!
---
Ingredients
Cake Batter-
1- 15 oz can of pumpkin
1/2 cup of coconut flour
1/2 cup of unsalted room temp butter (1 stick- if using salted butter skip the salt in the ingredients)
3 eggs
3/4 cup of THM Gentle Sweet (if using Truvia use about 1/2 to 2/3 cup, 1/3 cup of THM Super Sweet Blend )
1 tsp baking POWDER (not soda)
1 tsp vanilla
1 tsp salt (or less)
1 tsp pumpkin pie seasoning
1/2 tsp cinnamon
1/2 cup of walnuts (optional)
Cream Cheese Filling-
1- 8 oz package of cream cheese
1/3 to 1/2 cup of THM Gentle Sweet depending on your sweet preference (or 3 tbsp. THM Super Sweet Blend or truvia try 1/3 cup)
1 egg
1 tsp vanilla
1/2 tsp pumpkin pie seasoning
A sprinkle of salt
---
Instructions
Mix all of the cake ingredients together well.
In a separate bowl, mix the cream cheese mixture together well.
Preheat oven to 350 degrees.
Pour half of the cake batter into a well greased 9X5 loaf pan.
Pour the cream cheese mixture on the cake batter.
Smooth.
Pour the rest of the cake batter on top of the cream cheese.
Place in the center wrack of the oven.
Bake for an hour (5 minutes longer if needed).
If it needs to cook longer, cook 5 minutes longer at a time.
This will have an almost pumpkin pie insides consistency!
The cake will be golden brown on the edges.
Allow to cool for 15 minutes if you want a firmer texture.
If you want a gooey texture dive in after 5 minutes!
Enjoy!
---