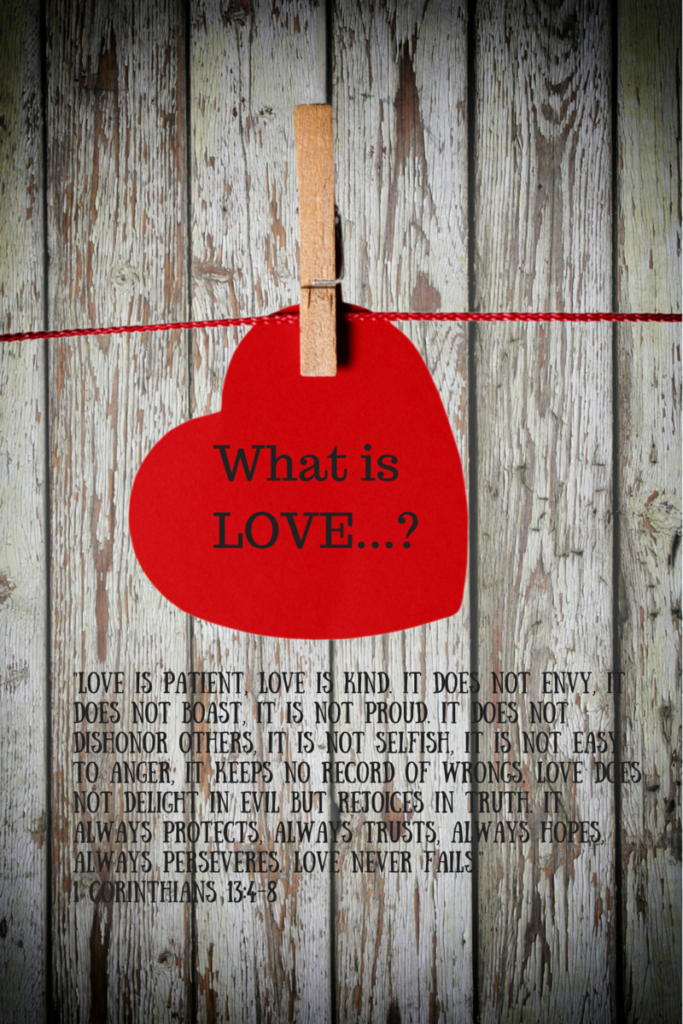 Recently I was asked to guest post on marriage. Wow, not only was I a little nervous about this (my first time to write anything other than about food) but I was also very honored!!
I am so passionate about marriage. My husband and I will have been married for 15 years on July 29th, 2015. We were 20 years old when we were married… and in a way we were still kids. We really did a lot of growing up together. We went through several things that strengthened our marriage and we also went through several rough patches. But one thing we learned to do was to put God first! My father-in-law & mother-in-law always taught us (they was our pastor for many years too) to put God #1, Spouse #2, Kids #3 and everything else will fall into place! These are wise words, indeed! A wonderful marriage is worth fighting for, so don't give up or give in… fight for your marriage!
Here is the link to my article if you care to check it out: 5-Marriage-Tips-From-A-Madly-In-Love-With-Her-Husband-Wife (it has been a while since this article was written but the link no longer works so I am posting the article here, I will keep the link incase it ever goes back on line)
5 Top Marriage Tips from A-Madly-in-Love-With-Her-Husband-Wife
My husband and I have been married almost 15 years come July (over 16 years now). And let me just say marriage has ONLY gotten sweeter the longer we've been married! Our families knew each other from the time we were 11 years old and we were married at 20. Young, I know, and in a sense we kind of grew up together! I know that all marriages have struggles, ours did for sure! You cannot go into marriage thinking it's your fairytale come to life… nope. A beautiful marriage is something you have to work at daily but it is possible! 
I am going to share the BIGGEST things that I can think of that made an impact on my marriage for the better! I can honestly say without a doubt, I love my man 100 times more now than I did as a young 20 year old woman saying her vows!!
1. Don't try to change your man! Nope, don't do it! No amount of nagging, or persuading or crying or stomping your foot or threatening or withholding will change him. In fact, it will just make him more determined NOT to change. What you should do is pray…pray for him. If it's something major ask God to change him and one of two things will happen… He will either change your husband or He will change you!
2. Let Things Roll off You like Water on a Ducks Back! Men have a tendency to put their big foot (sometimes both feet) in their mouth. Don't hold their Husband Language against them. Try to learn that language. He may say, "You hair is bushy" but what he means is "Your beautiful hair is full of body". Learn to take his words as how they are meant… a compliment. He adores you. You know in the bible where it talks about forgiving if you want to be forgiven… yep that goes for marriage too! Be the first to say you're sorry! And forgive your husband!
3. Be happy! Happy wife happy life, this is so true! You are a wife of a man who LOVES you, who chose you above other women, who wants to spend the rest of his life with the woman he married. Stay that happy, laughing, fun woman he married. He doesn't want you to change! One of the biggest things that kill a marriage is a bitter wife… choose to be Happy! If he forgets to take out the trash or pick up his clothes, gently remind him with a smile or a tease and pick up those clothes for him! A kind word turns away wrath! It's amazing what a flirty smile will do!
4. Prefer him. Yes, he is the ONLY guy you need to prefer! Let him know that you adore him! That you only have eyes for him and that he is still that handsome hunk of a man you married! Make sure you tell him in ALL the ways! Let your marriage bed reflect the love you have for him. Compliment HIM! Feel his muscles and tell him how HOT that makes you! 😉 Men NEED to know that their wife prefers them! Speak Songs of Solomon over him! 😉 He will LOVE that!
5. R-E-S-P-E-C-T… this is a NO BRAINER here but probably the one us ladies tend to forget the MOST! Respect that man you married. We are told to respect our husbands in the Bible. It's easy for us to love our husbands but, respect, not so much. Learn to watch what you say. I think respect starts with our words. NEVER talk negatively about your husband to anyone… not even mama! Don't do it! Don't even let those words come out of your mouth. Every time a negative thought comes into your head get rid of it! God tells us in 2 Corinthians 10:5 to take every thought captive. Don't let those negative thoughts have a place to grow. Instead think on things that are good. (Phillippians 4:8) Your words have power… really believe that. So speaking life over your marriage and your husband is the best way to respect him!
I could go on and on but those are my top five tips from a madly-in-love-with-her-husband-wife! I have learned along with my husband what it takes to have a great marriage and I look forward to continuing to improve my marriage! There is no place in a marriage to be selfish! It is not about one person but about two. You want a happy marriage, put God first and your husband second and then everything else will fall into place!
Here are a few books I recommend (these are affiliate links):
Becoming Heirs Together of the Grace of Life: A Study on Christian Marriage
– my favorite!!
Love & Respect: The Love She Most Desires, The Respect He Desperately Needs
– sooo good and funny!!
The Love Dare Day by Day: A Year of Devotions for Couples
– good to put your spouse first.
The 5 Love Languages: The Secret to Love that Lasts
– understanding your spouse better!
For Women Only– great book on understanding you man.